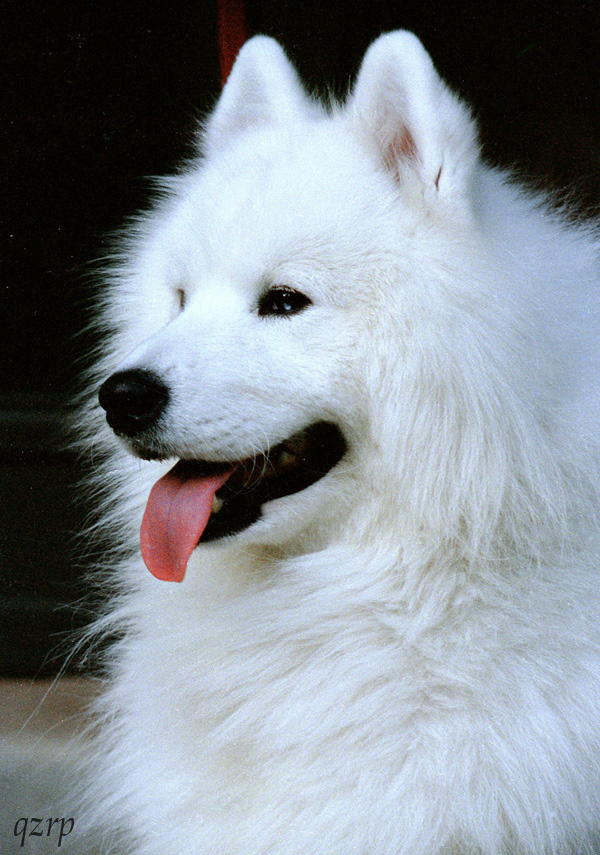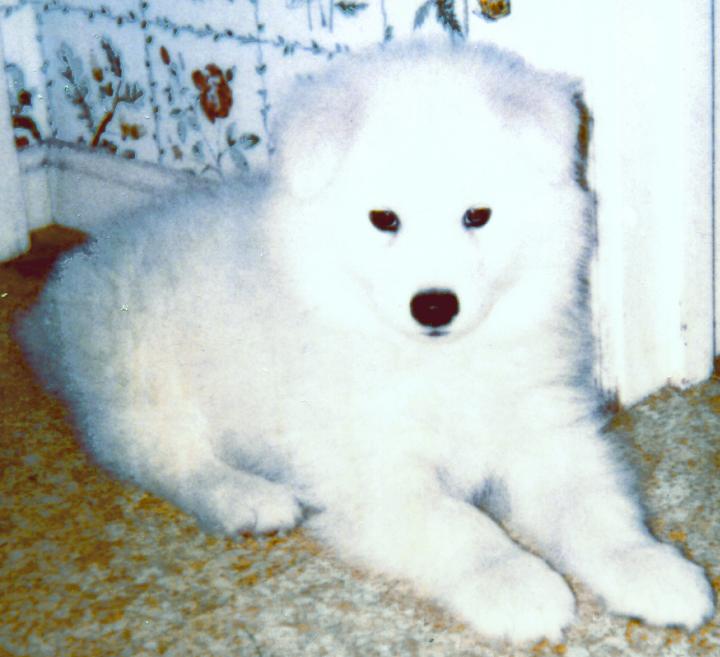 We did not know the Samoyed then. 

Rajah grew up into the most magnificent Samoyed imaginable, a real head-turner.   Whenever he would be in the parked car, the car literally got "mobbed" by admirers, young and old, men and women, kids.  He was a sight to behold.  His incredibly beautiful head matched a gorgeous form and coat, perfect movement and regal bearing.  He was remarkably intelligent and very spirited and yet very friendly.  Rajah became the foundation dog of our kennel.

             In twenty years of my involvement with and knowledge of Samoyeds of big and small kennels, those that were pets and those that were show dogs, I have yet to see a Samoyed of Rajah's caliber.

       We hit the jackpot when we found a beautiful little eight-week old white puppy.  We were reeling from the loss of our companion of sixteen years, a white miniature poodle, and all we wanted was a nice looking, white and fluffy puppy.  Our young son located  one fitting the description at a kennel in Fredericksburg, Virginia.  We brought the little one home and named him Silver Frost Rajah, juxtaposing our poodle's name, Orient Pearl Prince, call name Frosty.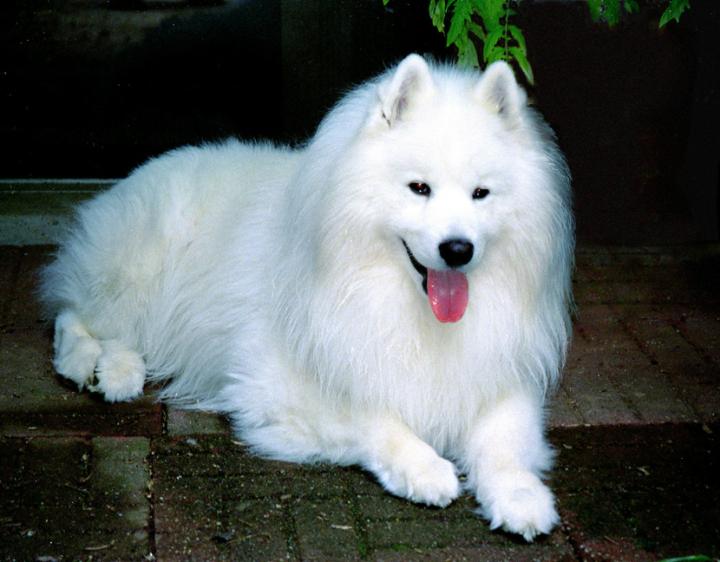 Frozen semen available.

See below.

A limited quantity of Rajah's frozen semen remains.  Available only for approved bitches.  For more information please contact us at:

email:  silverfrostsamoyeds@gmail.com

phone: 1-301-570-0022




Sire:  Bowlsam's King Klondike Sam

Dam:  Nordic's Sweet Sugar

Copyright:  Zehra R. Post.  Website creation: Zehra R. Post   Photos:  Zehra R. Post

July 16, 1989 - May 21, 2001