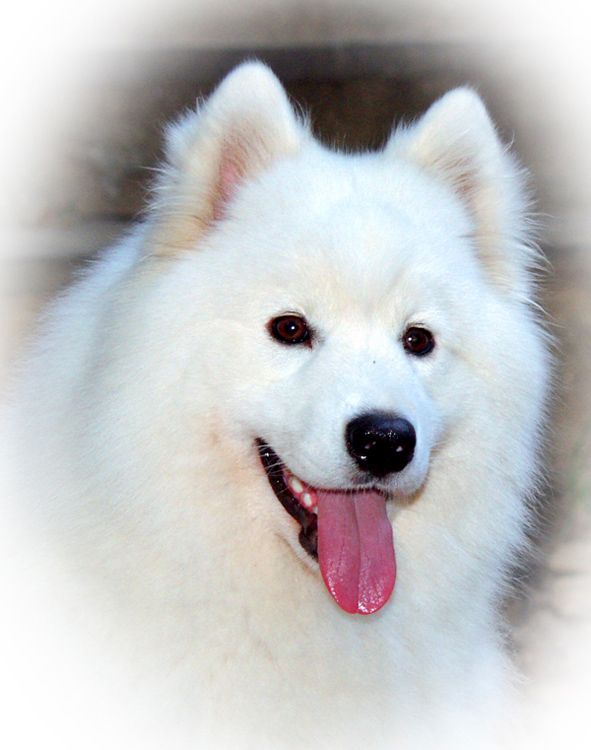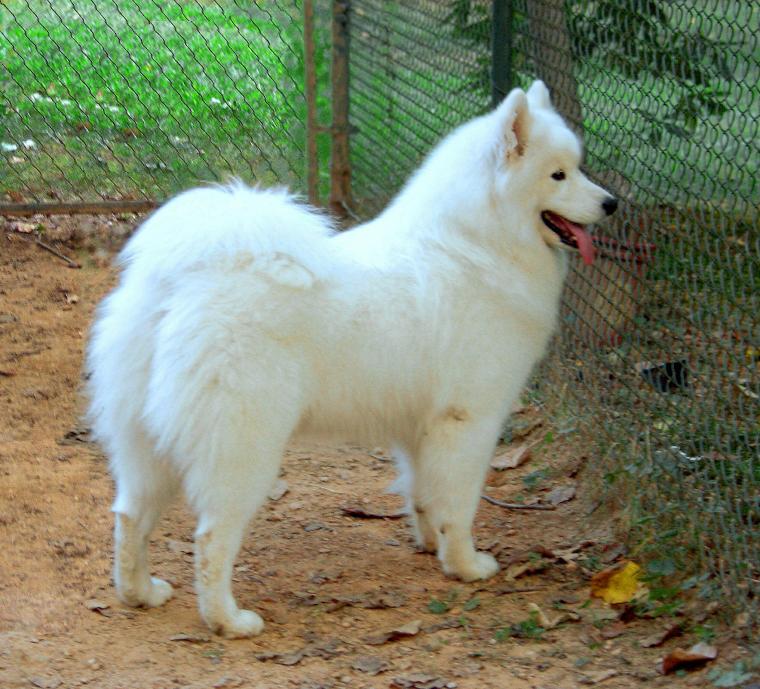 CH Silver Frost Maharani (Pulchra) stacking for her AKC Championship photo.

Pulchra at home, relaxed and still in perfect free-stack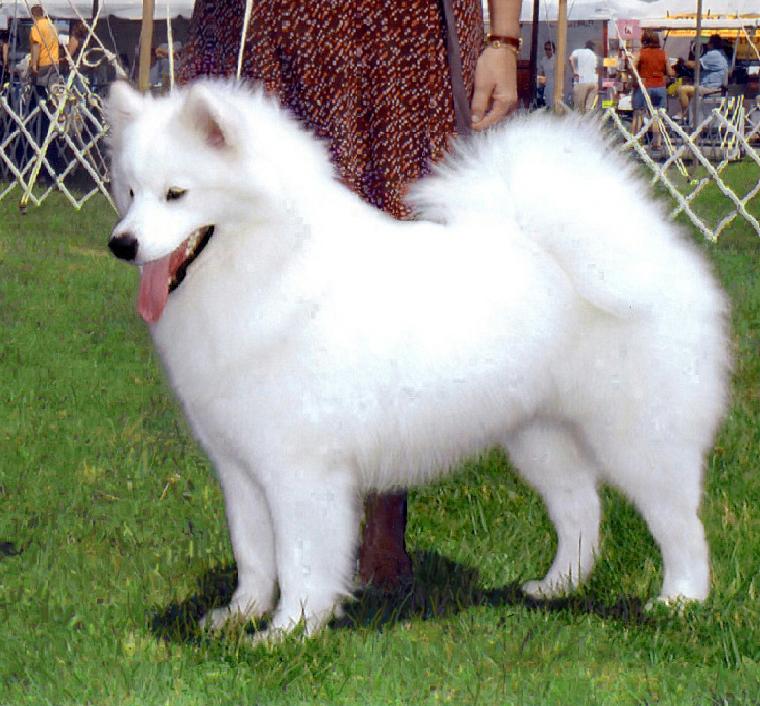 Sire:  Silver Frost Rajah

Dam:  CH Donnereign Silver Frost Sitara

Pulchra is the living portrait of her call name: "beautiful and graceful", and is highly intelligent to boot!  She is a perfect example of what a "Classic" Samoyed should be:  beautifully proportioned, gorgeous head; spotless pigmentation with features so perfectly delineated

as if by an artist's brush.

Hers is a true double coat with dense, soft undercoat and blue-tipped, straight and long outer guard hairs.   Pulchra is structurally perfect with a proud, arched neck, gracefully angled topline,

regal bearing

and lithe and lovely movement.

And then there is that unbeatable Samoyed smile! 

Champion Silver Frost Maharani

Contact us by email:  silverfrostsamoyeds@gmail.com

by phone:  1-301-570-0022

Pulchra eleven months old,  autumn leaves and tree shade.

Copyright:  Zehra R. Post.  Website creation: Zehra R. Post   Photos:  Zehra R. Post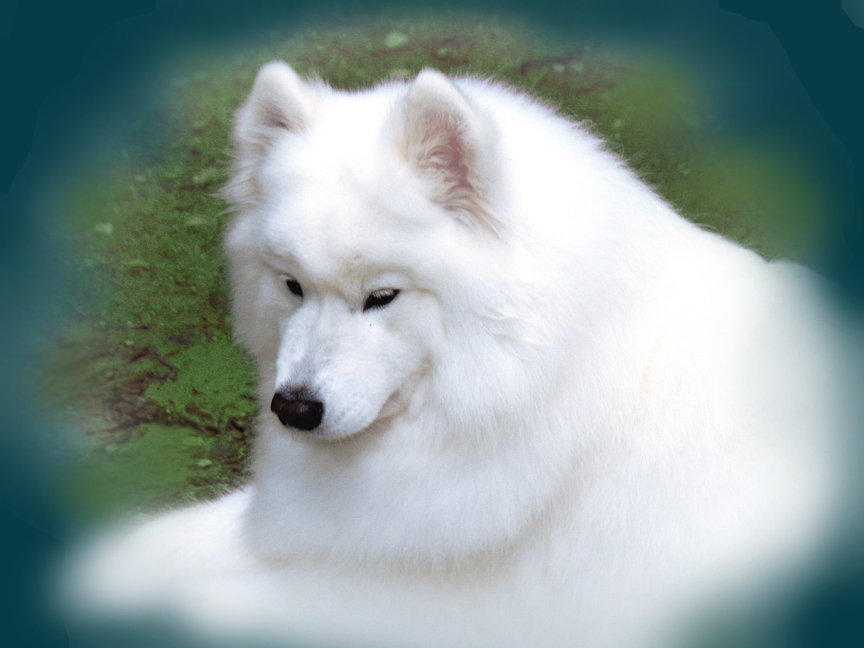 Pulchra Today:  A Picture Of Beauty, Grace, Elegance.  Like Father Like Daughter!