Silver Frost Moti

April 24, 1994 - June 2, 2010

Click here toS add text.bbb



Click here to adSId text.

CMMMMMMMMMMlick here to add text.

Moti was ten weeks old when I picked her up

from an idyllic spot in the Shenandoah mountains, alongside a tributary of the Potomac.   She was the smallest and cutest of a litter of seven.

Their mother used to trot all seven

to the river and shove them in the water

to train them to swim.   Moti loved water ever since, whether it came in the form

of a lake, a tub or a hose! 

Watering the grounds with Moti around was a real challenge.   I'll never forget how she would sprint around and leap in the air to catch the sprays,

get completely soaked, then,

wet and exhausted, she would finally settle down

with a wide grin on her face.

Up there in those  beautiful Blue Ridge mountains, the minute I picked her up in my arms

I knew she was mine and that she loved me.

And she did.....for fifteen years and ten months

and thirteen days, till her last breath.

Yes, she was precious, gentle and faithful. 

Yes, I miss her profoundly.

Sire:  Sir Poppy Snow's Baby

Dam:  Lady Princess McClanahan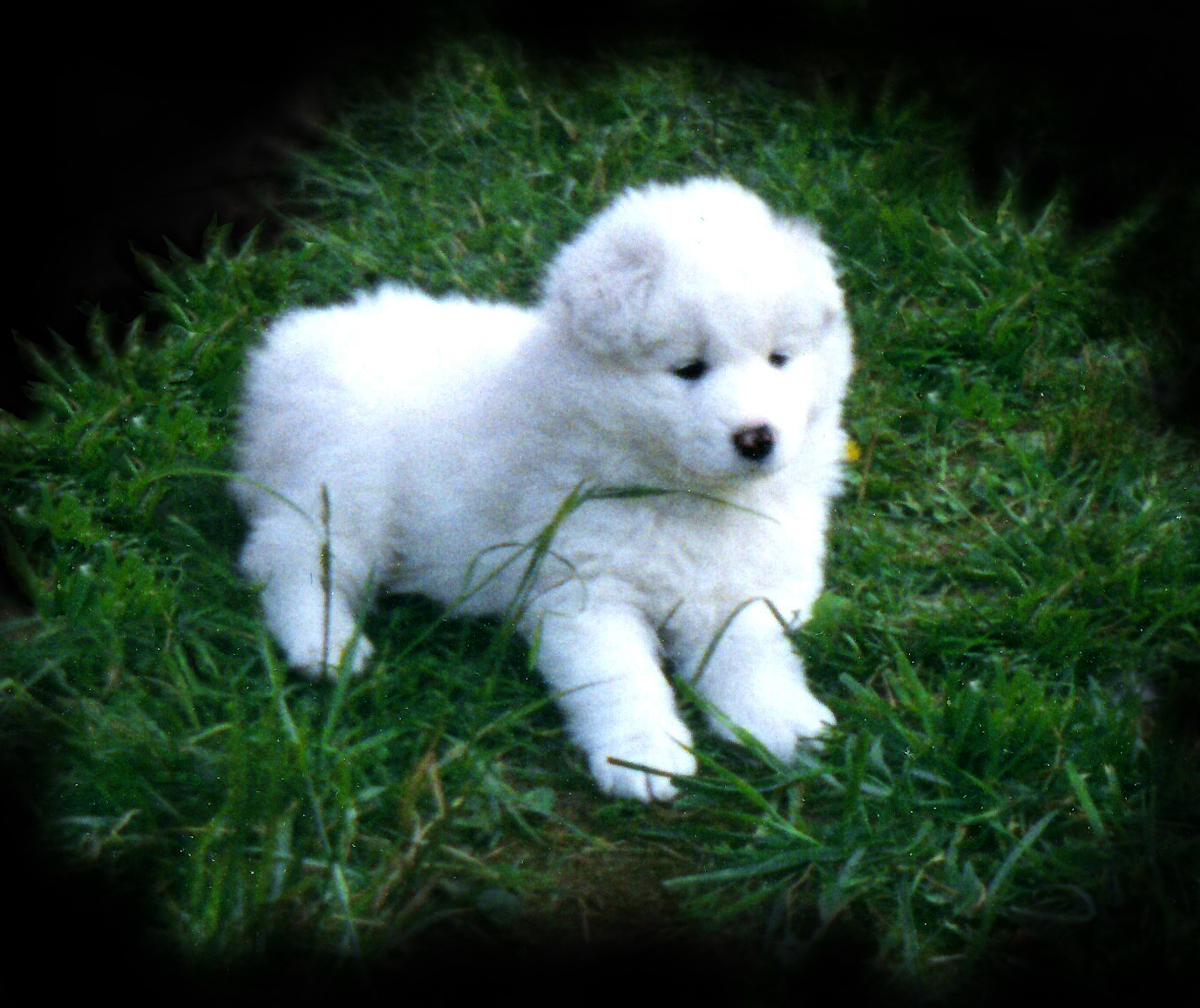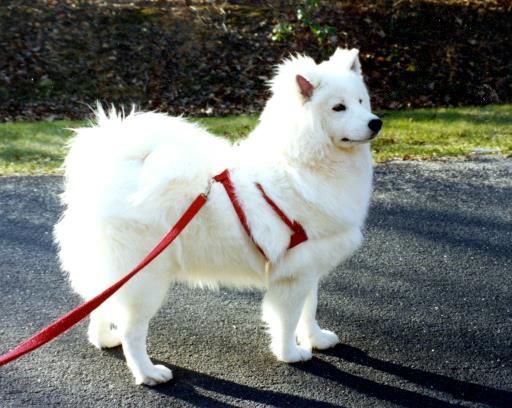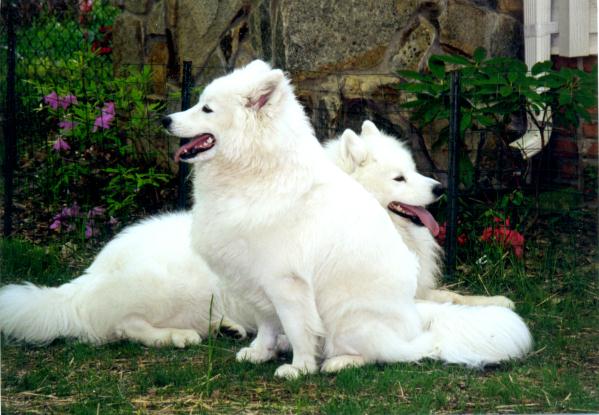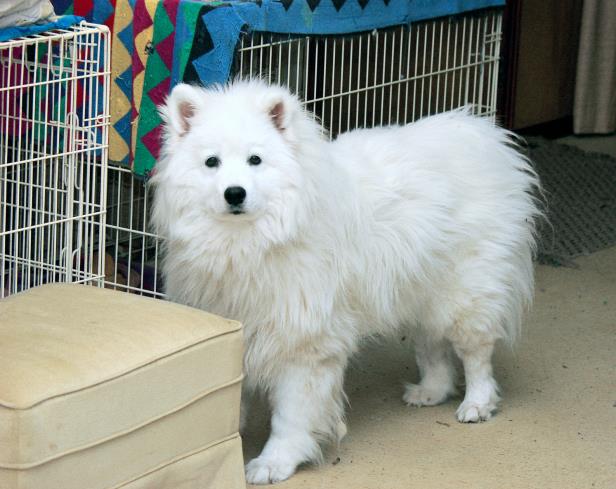 Contact us by e-mail :  silverfrostsamoyeds@gmail.com

By phone :  1-301-570-0022


Copyright:  Zehra R. Post.  Website creation: Zehra R. Post   Photos:  Zehra R. Post